I'm very happy to announce that Jamzu Lite 1.0 has been submitted to the App Store! Should be available very soon. Now you will have the chance to check out Jamzu, rated 4.5/5 stars by iTunes customers, totally for free.
—————————————-
REVIEWS from iTunes Customers (Full Version)
"Really unique game! Very strategic and fun" ★★★★★
"This is one of the most original games I have played on my iPod!" ★★★★★
"This is one heck of a fun little strategy game" ★★★★★
"Highly polished strategy game" ★★★★★
"Jamzu has quickly become one of my favorite board games" ★★★★★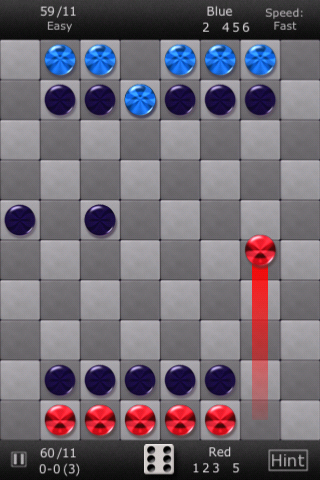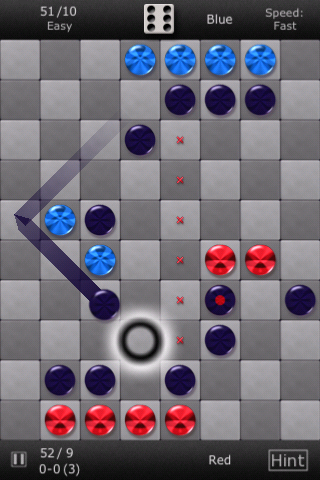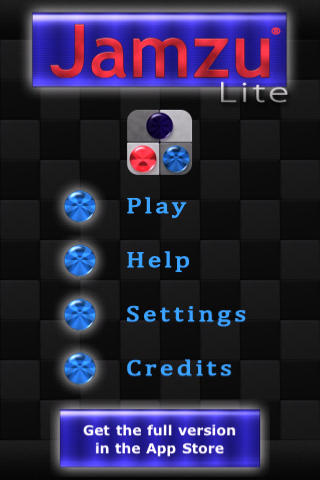 New Features in version 1.40 (full version):
– OpenFeint and Game Center with Achievements and Leaderboards
– Two fun games! Jamzu Classic and the new Jamzu DieDeck
– Greatly expanded Help section including 18 fantastic, illustrated Jamzu tips
– With DieDeck mode, your roll is randomly drawn from a deck of 1-6. Each player has their own deck. Once a roll is drawn, it cannot be played again for that cycle. This evens out the luck, and seeing which rolls are in the decks allows you to strategize in new ways.
– Full support for iOS 4 multitasking
Coming soon: The next major update of Jamzu full will include Multiplayer on Game Center.

Cheers,
~Doug