Our first game for the iPhone is almost ready for release! We plan to submit Jamzu and Jamzu Free to the App Store later this week or next.
Race your runners across the board and block your opponent with the jammers. The jammers are both your allies and your enemies. Your advantage may turn against you at any time, but then you can counterattack right back!
Jamzu is an original game of skill and chance, full of quick changes and fast-moving strategy. It is easy to learn and fun to play. Match wits against the computer on four difficulty levels, or play against your friends on a Local Wi-Fi network.
We first released Jamzu as a freeware game back in 1998, with great success and wonderful feedback. Many people asked us for more features, especially two player mode.
We're extremely happy to have returned to our roots in game development with the upcoming release of Jamzu for the iPhone.
With great animation, killer sound effects, match scoring, multiple game and auto save, and two player Local Wi-Fi mode that is a total blast, Jamzu is an incredibly fun game for the iPhone.
Screenshots: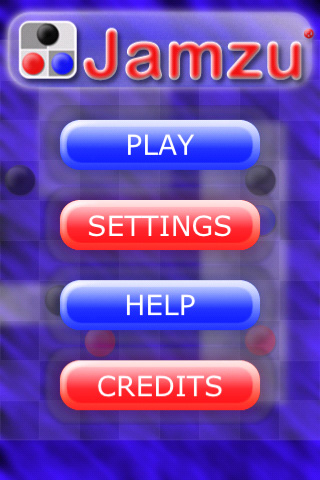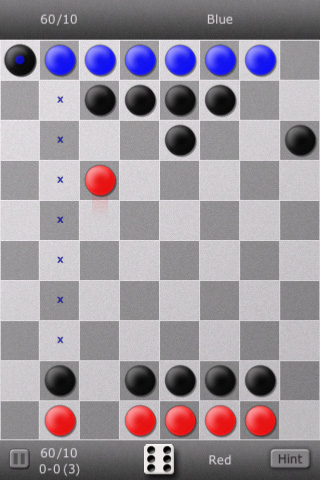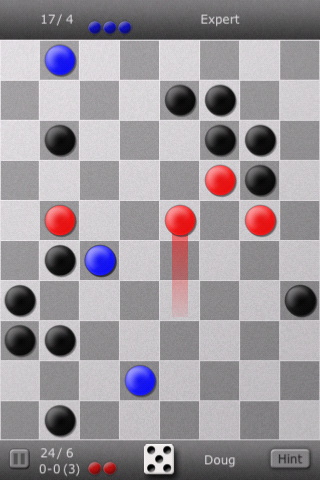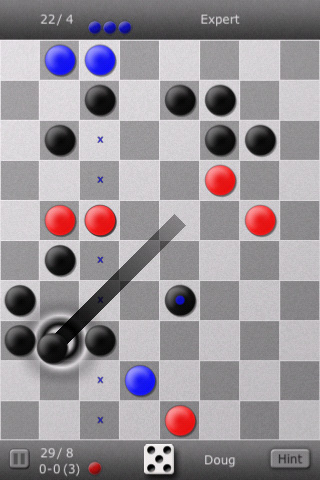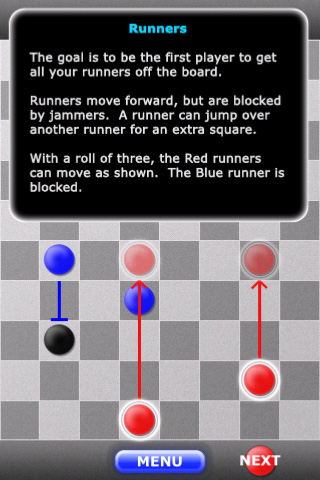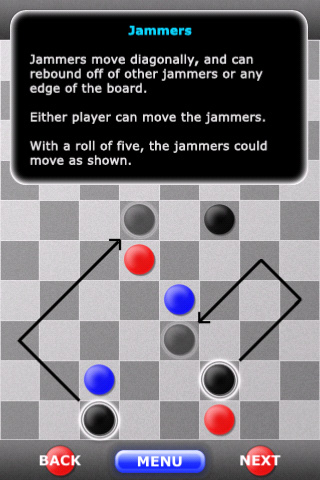 Jamzu should be in the App Store very soon, and we will be updating this site with more info as we go forward.